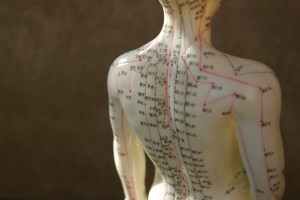 Traditional Chinese Medicine (TCM) is an ancient form of healing which addresses the human body as a whole, encompassing Mind, Body, and Spirit. Acupuncture is an integral component of TCM which involves the insertion of thin, hair like needles into specific acupoints to achieve therapeutic effects. The main goal of acupuncture is to regulate, circulate and balance the Qi and Blood of the body.
When harmony is acheived within the internal organs of the body, the individual will be in good health and enjoy a higher quality of life. Many factors can cause the body to be out of balance. For example, stress, diet, and overworking. However equilibrium can be achieved through regulation via Acupuncture and TCM. It is better to prevent a problem before it occurs than to solve the problem after it has manifested. Acupuncture can boost the immune system, rejuvinate the body's energy, maintain inner balance, and calm the mind for clearer thinking.
Acupuncture is relatively painless and has no adverse side effects when administered from well trained professionals.
Dennis Lee, HBSc, MSc, TCMD, RAc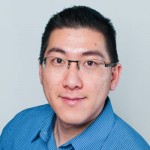 Dennis Lee, HBSc, MSc, TCMD, RAcDennis received his certificate of clinical practice in Acupuncture and Chinese Herbs from the Zhe Jiang College of Traditional Chinese medicine in Hangzhou, China. He is a registered acupuncturist in Alberta and is a graduate of the Alberta College of Acupuncture and Traditional Chinese Medicine (ACATCM). Dennis also holds a Masters of Science degree from the University of Alberta, specializing in the field of Cell Biology and an Honors Bachelor of Science degree in Biology from the University of Western Ontario. Dr. Lee is the Dean of Students at ACATCM and is also one of the head lecturers and Chief Clinical Supervisor.
Dr. Lee specializes in Infertility, Digestive disorders, Pain management, Stress control, and Gynecological problems. His focus is to help ones body heal itself through Acupuncture, Herbology, and Auricular Medicine. Dr. Lee also has very effective preventative protocols for maintaining good health and overall body balancing.
1 hour: $80
Acupuncture Consultation: 30 minutes $35
Detoxify & Refresh Package: four 1 hour treatments $280.50
Facial Rejuvenation Package: six 1.5 hour treatments $524