Comprehensive and personalised facials that will leave your skin feeling rejuvenated and refreshed. Our facials are customized to your unique skin type, allowing for focus on specific skin concerns.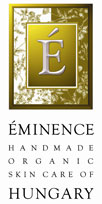 The botanical goodness of Eminence Organic Skin Care is perfect for people looking for a gentler approach to their beauty routine. Treat your senses and your skin to an exotic skin care line that brings together high quality organic ingredients with an old world knowledge of herbs and fruits.
Perfect for:
premature aging, sun damage, dryness, loss of vitality and radiance.
45 minutes $85 + GST
We use Eminence Organics Skincare in our Spa Packages.