"Let food be your medicine."
Hippocrates
Nutrition is a basic component of our health and can be a huge factor in disease. Supportive nutrition and our alignment with nature are basic components of our health and certainly factors in disease when they are not present.
Why are people nutrient deficient today when we have access to an abundance of food?
SAD (Standard American) diet
Allergies
Poor digestion
Stress
Lifestyle
Processed food/over cooking
Chemicals/environmental pollutants
Food grown in depleted soil
Nutrition is really the basis for both preventative and corrective medicine and long standing nutritional deficiencies can be corrected with diet and supplements.
Common conditions related to nutritional deficiencies:
Fatigue
Catch colds and flu easily
Weight loss/gain
Musculoskeletal signs and symptoms
Allergies
PMS
Depression, anxiety, ADHD
Nutritional Consultation and Diet Plan:
As a Certified Holistic Nutritional Consultant, Lisa can provide your with strategies that:
Support optimal health and detoxification through natural nutrition, using natural, alive and good quality foods
Identify nutritional imbalances and lifestyle habits
Evaluate the use of dietary supplements
Work with you to implement a diet plan that adapts and fluctuates with your needs and supports personal and specific health conditions.
Deliver ongoing support and recommend health care and lifestyle strategies.
1.5 hours $90 + GST
½ follow up $50 + GST
Hair Mineral Analysis:
Minerals in the body are involved in almost all enzyme reactions, metabolic activity and detoxification cycles. They are vital for the effective absorption and proper function of nutrients and vitamins. Our bodies cannot utilize vitamins and other nutrients without a correct balance of minerals, even in trace amounts. Proper mineral balance is essential to avoid chronic fatigue, weight gain/loss, headaches, depression and osteoporosis. When mineral deficiencies occur toxic metals often replace these vital minerals in the body leading to many chronic ailments. Hair mineral analysis can help establish a nutritional profile to guide in the development of an effective wellness and nutritional balancing program. Your customized results will measure 15 toxic elements and 25 nutritional elements and be documented in an easy to read report.
$125 + GST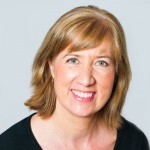 Lisa Gossen BSc., C.H.N.C., R.M.T.
Education:
Graduate of the Natural Nutrition Program at Canadian School of Natural Nutrition (CSNN)
Bachelor of Science University of Calgary
Graduate of the Massage Therapy program at WCCMT Vancouver.
Associations:
The Canadian Association of Holistic Nutrition Professionals (CAHN-Pro)
The Massage Therapy Association of Alberta (MTAA) Board Member